My NBA career began and died on a small patch of concrete behind my father's barn in New Baltimore, NY.
When I was a young child my dad formed and poured a large pad behind the barn and mounted a rim at the exact right height on the side of the barn.  The entire neighborhood would c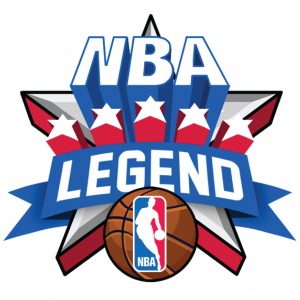 ome to play.  We would divide up and then play for hours.  The older I got that pad became the place I practiced, practiced and practiced…only to discern I lacked a certain quality found in most great ballers…skill.
While lacking that one key quality most junior high and high school coaches found their way my direction.  It may have had something to do with the fact that I was 6' 3" by the time I was in the 7th grade.  Each new coach thought they had found the "key to success" until our first practice and soon realized it would be a victory if they could help me improve my skills even just a little.
Well, fast forward a few years.  I accept the call to be the pastor of FBC.  Those who are athletic in the congregation look upon their 6' 5" tall pastor and wonder how they can leverage all that obvious "skill" to help build our athletic program.  "Hey pastor…we are going to join a new church basketball league…do you want to play?"  I was excited and looking forward to the exercise and the opportunity to spend time with some of the guys from church.  What took place at those games was a brutal reminder of why I did not play my senior year of high school.  I could barely run up and down the court more than five or six minutes.  I was out of breath, wheezing and glad when the coach let me sit on the side and cheer.  It did instill within me a burning desire to get in much better shape.  I joined a gym and the plan was to be ready for next season.  I might be old…but I am not that old!
Last Wednesday as Nancy and I were working through the reality of my cancer diagnosis I looked at her and said, "Well, you want the good news?"  "Sure" she said with one of those tones which said, not really but you are going to tell me anyway.  "Well, the reason I could not play basketball was not that I am old and out of shape…it was that I have Cancer!"  "All I have to do is beat this Cancer and I will be back into my previous B-ball form."  I think it is time to revive that NBA dream which died behind my father's barn so many years ago.  Watch out NBA here I come!
Nancy smiled.  We both shared a moment of brevity in the midst of much turmoil and chaos and then continued on our journey to getting answers and developing a plan for treatment.  Part of coming up with a plan and having a sense of peace about where we are headed had a lot to do with language.  Language is important.  Sometimes we don't communicate well with those we talk to because we, or they, assume to understand the meaning behind our words when in fact we are talking past or beyond each other.
That happened with my oncologist.  I like him, like him very much.  From our very first meeting, the one where he shared my diagnosis, it was clear Nancy and I were his priority.  He took time to listen and answer our questions…not just the ones he "assumed we would have."  During those conversations he used words like "prolong" and "quality of life".  He said, "My goal is to prolong your life, and increase your quality of life."  In the dark of night as I sat in the hospital bed those words came back to me.  They are not the words I wanted to hear.  In my mind those words were the ones spoken as decisions were being made about calling in hospice care.  I am NOT ready for hospice care and if that was where he was headed I needed to find someone else to help treat me.
As we sat in his office last Friday I said we needed to talk about language…I needed to understand why he used words such as "prolong" and "increase quality of life".  I explained what those words brought to my mind and what in my experience they meant.  He was sympathetic.  He assured me we were talking past each other.  As a medical doctor he was not able to honestly say there was a "cure" for my Cancer…so his goal was all about "prolonging life and increasing quality of life."  It would not be fair, or honest for him to speak any other way to Nancy and myself…this "new normal" will be with me the rest of my life.  As I listened to him explain his language and why he spoke the way he did I went from being anxious and nervous to feeling supported and empowered.  I need a doctor who takes language seriously.  One who speaks truth and who is not afraid of using language that can be difficult to hear.  I left his office excited about those words which just a few days ago made me nervous.  One of his closing statements on language was this.  "Today I cannot use the word 'cure' for your style of Cancer.  Now, every day we are making great strides forward.  My job is to prolong your life until the day when I can honestly use the word 'cure' and we can treat you that way."  Now that I can get behind!
That simple interaction has had me thinking about the importance of language and how we each bring our own experiences and backgrounds to interpret words spoken to us.  How many times have I assumed to understand what someone was speaking when in truth I could not possibly fully grasp their words because we walk such different journeys?  Imagine how we could improve the quality of our communication if we took the time to stop, ask questions and truly listen to what each other was saying.  It is more difficult than jumping to conclusions, requires us to be honest with ourselves and others…but the opportunities for transformation and growth are amazing.  Here is to learning to listen to those whom God has brought into our lives.
---
Today (Tuesday) was the first day after Chemotherapy.  I was tired.  I am continuing to to get treatments via a pump until 2:30 pm tomorrow.  I rested in the morning, made it into the office later in day and did some small paperwork to help take my mind off of things.  I had the chance to talk with many friends and it is always good to be around church when the AA community is making their way in and out of the building…we have built such good relationships.
Tomorrow is  quiet day of rest and study at home.  Later in the evening we have a special service of worship and prayer that I will attend if I am feeling rested and strong.
I am slowly beginning to work towards a defining my "new normal".
Thanks for all your prayers.