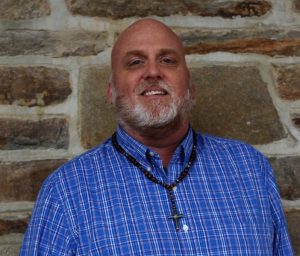 The results are in. We are thankful for the way my body is responding to treatments.
myPennMedicine
I love myPennMedicine.
It is an online program that allows me to look and see upcoming appointments, test results, and allows me to directly message my doctors. A few days after I complete my scans the results show up on myPennMedicine and I get to see the results before I go to the doctor's office.
When a new message or test result shows up it is highlighted in bold. Once you read the item the bold disappears so you can keep track of what you have viewed. A few days ago I started checking to see if my latest scan results were there. When I went on to look all my test results showed I had already viewed them, which led me to believe they were old results.
Confusion
As Nancy and I were pulling out of the church parking lot on the way to my oncologist's office I asked if she had seen any of my test results. She said, "yes." Surprised I looked over and she was sitting quietly not sharing anything else. Immediately my thoughts went very dark, "Nancy has known for days that my results are bad, she does not want to share them with me and is waiting for the doctor to deliver the news." After a few moments, I said, "Well, what are they?" Nancy smiled and said everything is fine.
It turns out she went on a few days ago and read the results, which made them appear as old messages. The truth is I waffle back and forth between wanting to know early and wanting to wait to hear the interpretations of my oncologist. Nancy was simply honoring my past requests to wait until my appointment to hear the results.
The rest of the drive to the oncologist's was filled with laughter at the way she had fooled me into believing my results had yet to show up.
Saroha speaks
When I finally got to see the results there was plenty of good news.
Dr. Saroha said my bloodwork has returned to normal. The side effects of the last round of chemo treatment have disappeared and my bloodwork is much better.
In May of 2016 my first scan results listed the metastases on my liver as innumerable. This last scan numbers them between 10 to 20. There are three metastases that we track with each scan. There was no growth in any of the metastases present and one, in particular, showed "significant" reduction.
All in all, it was a great report. The truth remains that cancer will continue to be a part of my journey. I am thankful for the being able to walk it the way I have up to this point.
The Journey Continues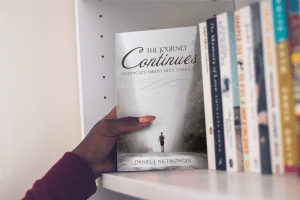 "Life will never be the same after hearing the words, 'you have cancer.' I am thankful for the life-giving and life-affirming 'transformations' that have come along on this journey. Cancer has helped me slow down, celebrate what truly matters, and not get distracted by secondary things."
The Journey Continues is available in hardcover, softcover and as an ebook.
To order a copy of The Journey Continues.