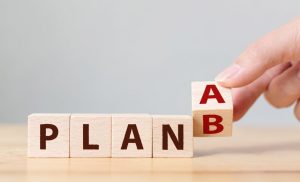 Not long ago, I shared my plans for future treatments. This week has me reflecting on some wisdom from Proverbs; "Many are the plans in a man's heart, but it is the Lord's purpose that prevails."
I Like a Plan
I always do better when we have a plan. My spirit relaxes, and I can get about the business of crossing items off a to-do list. It does not matter if we are talking ministry, household project, or my next cancer treatment; having a plan is good.
Proverbs 19:21 Many are the plans in a man's heart, but it is the Lord's purpose that prevails.
Plans Disrupted
Friday morning (October 23), I met with Dr. Saroha to draw blood in preparation for my first chemo treatment. We were all set to start on Monday morning.
Later in the day, I got the call. My liver numbers were elevated, chemotherapy was off. Instead, we needed to schedule an ERCP to clean out the stents in my liver. These high numbers are residual effects from the damage caused by the pump I had removed a few days earlier.
New Plan
We scheduled an ERCP for Tuesday, October 27th. A fairly simple, straightforward procedure that should get my liver numbers back where they should be.
Early Tuesday morning, the phone rang. Dr. Attalla was on the line. She had reviewed my images. In her opinion, the ERCP would not do anything to help my situation. The procedure was canceled. She was committed to finding a solution so I could resume chemotherapy but did not have any answers at that time. [Read more…]