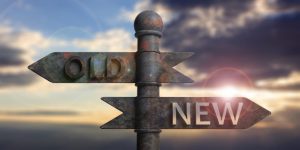 While every day is significant, Friday was especially important. We reviewed scans and made adjustments to my treatment plan moving forward.
I met with Dr. Saroha (my oncologist) following a CT scan to see how my cancer was responding to treatment.
The past few weeks have been very hard for me physically.
If I am honest, some of the most challenging times of my entire cancer journey.
I have been extremely weak, get tired easy, and mentally struggling to function at a level I find comfortable. For example, I missed two ZOOM meetings last week. I slept right through them. They were on my calendar. I reviewed my calendar in the morning, and yet as time neared for the meetings, I was so tired I slept my way through the meetings. That type of behavior is not part of how I function. Missing meetings like that is a sign that I was not doing well.
My Latest Scans
The good news is that things are "stable." I am learning that stability is good. It means the cancer is not progressing. When you look a little deeper into the report, there is a reason to feel even better.
We did this scan about a month early. It was time to make decisions, and we needed the information it would provide. Typically we would have waited a month (or two more treatments) before the scan. Because we were doing the scan early, I was cautiously optimistic about what we would find.
It appears that the main mass we are monitoring is shrinking.
LIVER: Redemonstrated heterogeneous hypodense lesion in the RIGHT hepatic lobe, measuring approximately 6.5 x 4 cm, previously 7 x 5 cm. No new suspicious lesion.
The Art / Science of Scans
A few things Dr. Saroha has taught me over the years:
A margin or error exists when it comes to these measurements. There is no way to ensure that the different radiologists measure from the same place as previous scans.
The personality of the radiologist comes through in the reports. Some people offer summary conclusions. Others are detailed focused and feel it necessary to share everything they see.
All of this results in there being both a science and an art to comparing scans.
No matter how we look at these results we are excited about what they mean.
Moving Forward
So what does all this mean moving forward?
As we met with Dr. Saroha it was clear he had a plan. In classic Dr.Saroha form, he presented two options.
Option 1: Take a complete break from treatment – a total focus on the quality of life
Option 2: Enter maintenance chemotherapy – balance quantity and quality of life
It was evident by the way he presented it which one was his choice.
While it is always my choice, his advice has been essential and spot on these past five years.
We selected option two and agreed to start a season of maintenance chemotherapy.
A New Season
Historically maintenance chemotherapy (yes, I have been in this place before) has meant very little change to my treatment plan. We would drop one of the more aggressive drugs and continue my schedule for as long as I could handle it.
This time we are trying something new.
We are removing Irinotecan from my treatment routine. Irinotecan is the drug that carries the most aggressive side effects in my current treatment.
I will continue with Avastin but we will change the schedule. Instead of every two weeks, we will push it to every three weeks.
At the same time, we will add an oral chemo pill. That regimen will be two weeks on, one week off.
My New Schedule
My new schedule will look like this:
Week 1: Avastin and chemo pill
Week 2: chemo pill
Week 3: A week of rest and recovery
Then we will start all over again. We will continue this as long as my body will permit me.
One of the most exciting things about this new plan is that we can easily adjust the treatment level by adding or removing pills based upon how my body is handling the treatment.
Dr. Saroha warned that some people find the side effects of chemo pills to be more significant. Time will tell. If I have learned one thing these past years, every journey is unique, and you will never fully know what to expect until you are in the middle of it.
It has been some time since my last update. There has not been much to share. The past five months have been about enduring and pushing through this round of treatment.
Thank you for your continued good thoughts and prayers.
God is Good All the Time… All the Time God is Good!
Here is something to brighten your day.