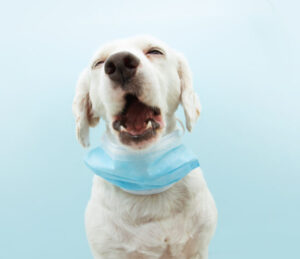 My spirit is near exhaustion. Every fiber of my pandemic weary soul craves wisdom. I am not alone when declaring these past two years one of the most challenging seasons in recent history. There are teams of scientists, doctors, nurses, and leaders around the globe working tirelessly to find answers and solutions to the COVID crisis. While they struggle to mitigate the effects of a worldwide pandemic, ordinary people like you and I are left to navigate the emotional, physical, relational, and spiritual realities of this strange world. A few weeks ago, I stumbled across wisdom from long ago that has helped me think about this season in a healthier way.
Nothing New
The writer of Ecclesiastes declares, "What has been will be again, what has been done will be done again; there is nothing new under the sun." (Ecclesiastes 1:9) I can hear the howls of protest. COVID is new! The world has never seen anything like this before. The isolation, masks, fighting about how best to navigate this season, all of this is new. What we really mean is that it is new to me. Taken to a deeper level, we are saying that this is the first time my life has been impacted by anything like this.
Any serious look at history reveals that pandemics and all that comes with them are not new. "What has been will be again; there is nothing new under the sun." What makes COVID unique is that you and I are alive to experience it. We are the ones struggling to navigate a world in chaos.
As I read through the history of pandemics, one thing becomes apparent. As hard as the past few years have been, I would rather navigate this COVID season than the bubonic plague of 1350, the "Spanish Flu" of 1918, or any other recorded pandemic in history. The tools that science and technology provide us mean that we can travel this journey with relative ease compared to past pandemics. Part of remaining emotionally and spiritually healthy during trying times is working to stay grateful. Practicing "gratitude" helps us travel difficult times with a spirit of peace and joy. I am thankful for lessons learned from past pandemics and the technology that allows us to remain connected (ZOOM and such) while protecting each other from disease.
Good Old Days
As the reality of COVID started to become real, and we entered a season of shutdown and isolation, people began to express a longing of their hearts. I can't wait until things return to the way they were before COVID. I heard that sentiment expressed in various ways as the months dragged on. Sometimes spoken with a sense of urgency, we have to return to the way things were or what was will fall apart. Often conveying hurt and loss, I miss the opportunity to gather as we did before COVID; it feels like we are missing something important. No matter how it was expressed, we were/are mourning something that was. As months turned into years, we began to speak some of those same thoughts with a spirit of defeat and resignation. I don't believe things will ever return to normal. We have lost our pre-COVID life forever.
The writer of Ecclesiastes speaks to these feelings.
Do not say, 'Why were the old days better than these?' For it is not wise to ask such questions. (Ecclesiastes 7:10)
How many times have we tried to return to something from our past only to find it did not hold the power, joy, glory with which we remembered it? Time moves on. People change, places are transformed, the good old days largely exist in romanticized dreams of our minds. [Read more…]