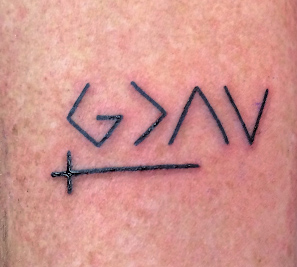 Friday was colonoscopy day.
Nancy takes such good care of me.  I came home Thursday night to begin my prep work and she had made sure there was a brand new roll of toilet paper in the bathroom.  I cannot tell you how often I thought of Nancy's generosity during my prep work.  🙂
Honestly the hardest part of the test was getting to the office by 8am.  I had to be up at 1am to complete round two of my prep and got very little sleep.  I am not normally a morning person.  It was still dark out when Nancy and I left the house and headed off to the doctors.
The test was a breeze.  Everyone was very nice and extremely helpful.  I think I traumatized the poor nurse who came to set up my IV.  He came by my bed and said, "so, you are having a colonoscopy today…that is smart."  Not sure how to reply I said, "I guess so."  "No, it really is.  If they find something early they can treat it."  I chuckled.  As our conversation continued I explained my story and that I already knew what my test results were going to show.  He got very quiet and said good luck before heading off to the next patient.
What did it say?
As I woke up there was a nurse nearby.  She came over and started talking.  "Well, everything is normal."  Nancy was out in the waiting room, she is my second set of ears in these situations, so I could not look to her for clarification.  Still groggy from the anesthesia I was convinced I had not heard her correctly.  I asked her again, "What did it say?"  She looked at me funny, as if to say why are you arguing with this result and said, "Normal, absolutely normal".
By that time Nancy had made her way back and we sat there trying to figure out what this all meant.  I had prepared myself to see the Cancer that has ravaged my body these past months and now was being told my colon looks normal.  For months my oncologist and I had talked of potential blockages and what we would have to do when that happens.  The nurse was telling me everything was normal. [Read more…]