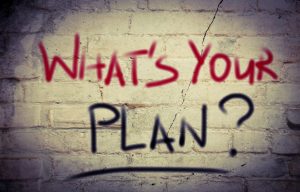 God is Good All the Time…All the Time God is Good!
It was not a surprise.  When the nurse called to arrange todays appointment she said, "Dr. Saroha wants to review your MRI results and talk treatment options."  Nothing we talked about today took me by surprise.  Now we have a plan.
MRI results
My MRI shows a "normal size liver with twenty metastases."  The good news is that back in 2016 when this journey started my liver was "enlarged with innumerable metastases."  We are making progress.   The not so good news is that there are signs of active cancer in multiple metastases.  One spot in particular has "grown significantly."  Not the best news, not the worst news.
Expectations
Realistically we are right about where my oncologist expected us to be.  When he decided it was time for me to take a break from chemo I asked, "How long will this break last?"  He told me to expect a break that lasted anywhere from a few weeks to a year.  I was blessed with a little more than a full year chemo free.  Things are progressing pretty much according to his expectations.
Listening to Dr. Saroha and making plans everything seemed so matter of fact.  I remember the last time we were making these plans.  There was anxiety, fear, a sense of the world spinning totally out of control.  Today it felt calculated, matter of fact, almost emotionless as we were objectively planning the best way to attack this illness alive inside me.
Nancy and I know what to expect.  Fridays will mean blood work and an oncologist appointment.  The following Monday will mean chemo all morning long.  Tuesday and Wednesday of that week I will feel weak and tired.  Thursday morning I will begin to feel more like myself.  Pace yourself, recover, repeat twelve times. [Read more…]