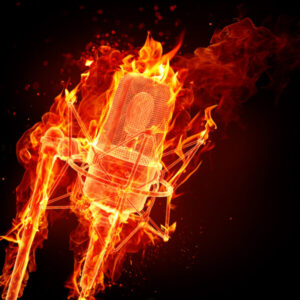 A hot mic during an early morning ZOOM call helped me see I was not moving at my best. I made amends, experienced grace, and grew in my understanding of regret.
My Hot Mic Moment
It was just another ZOOM meeting.
Partially engaged, my mind listened to the speakers as I shuffled papers around the desk. A good friend and community partner was reporting on a number of projects when it happened:
I mumbled something under my breath. Nothing terrible, just expressing my desire for the meeting to move along a little quicker.
Suddenly I was totally alert.
Had I just heard my inner thoughts come through my headphones? How could that be!
Sure enough, my mic had been unmuted.
Nobody reacted. Maybe my inner thoughts expressed over my "hot mic" had gone unheard.
I quickly muted my microphone and started to question what in the world was going on with me. [Read more…]