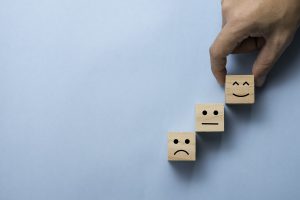 Preparing for a new round of chemotherapy I was reminded that God is good. A goodness, which remains no matter what life brings our way.
Here we go again
Setting up a new course of chemotherapy is rarely easy. It is not unusual for plans to change three or four times before the first infusion begins.
As I was leaving my time with Dr. Saroha and Courtney (NP), this was certainly true. Thanks to some elevated liver numbers (not good) caused by damage done to my liver in prior treatments, the plans had changed again.
I had a few appointments to cancel and many appointments to schedule. Due to scheduling issues, I did not see Dr. Saroha in my usual office. The woman sitting behind the desk sighed as she looked at the list of what needed to be scheduled. Then, she muttered, this is certainly a lot of work. After a few more comments about Courtney's notes being unclear and the amount of work before her, she settled down and got to work scheduling my appointments.
It was not until I was safely at home that I thought of suggesting maybe she and I should trade places. I would do the scheduling, and she could do the eight months of chemo treatments. Sometimes the Spirit helps sensor me without me even knowing it.
Later that afternoon, I realized that she had deleted my most important appointment. So I got on the phone with my usual office and was greeted by a pleasant voice who quickly had things back in order.
God is Good All the Time; All the Time God is Good
More than words
I thought it might be wise to spend a few minutes explaining what I mean when I speak those words about God's goodness.
Every time I speak them, I believe them to be true. Sometimes the words are expressed as a celebration. In other seasons they are a way of reminding myself of God's character and what is important.
As we think about "goodness," we have to be honest.
We are most likely to use the word in relation to something we desire. Anything that fulfills one of our myriad of desires is declared "good."
The steak at dinner was good. That concert was good. A sexual experience was good. Time with family or friends was good. You get the idea. If something fulfills one of our desires, we are quick to declare it good. [Read more…]